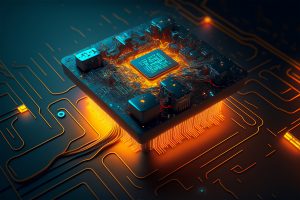 What is a SOC and why is it important? A Security Operation Center (SOC), is a team of experts who work to prevent cyberattacks on and organization by detecting, analyzing, and responding to the threats in real time. The SOC's primary goal is to maintain an organization's cybersecurity technologies while also working to improve its overall security posture. The SOC team is in charge of managing the daily operational activities connected with an enterprise's network and infrastructure security. In addition to their main focus of detecting, analyzing, and responding to threats, members of a SOC team may also contribute to developing the security strategy or designing the security architecture with their knowledge and expertise.
Managed Soc is a little different but overall the same concept. Managed SOC – also known as SOC as a Service – is a subscription-based service that enables organizations to "outsource" the SOC function to a vendor. Managed SOC providers are external cybersecurity experts who monitor the company's IT network, devices, applications and data for known and evolving vulnerabilities, threats and risks. They can provide proactive threat detection, immediate incident or alert response, and incident remediation. There are two types of SOC as a Service: a fully-managed SOC, or a co-managed SOC.
Essentially, a Managed SOC is like having a team of security experts who are constantly watching over your systems, networks, and data to detect and respond to any security threats. This team is responsible for monitoring your security infrastructure, analyzing security alerts, and providing real-time incident response and remediation services to help mitigate any security incidents that occur. Managed SOC services can include a variety of different security capabilities, such as threat intelligence, vulnerability scanning, intrusion detection and prevention, security information and event management (SIEM), and security analytics. By outsourcing these security tasks to a Managed SOC provider, organizations can free up internal resources, improve their security posture, and have peace of mind knowing that their digital assets are being protected by experts.